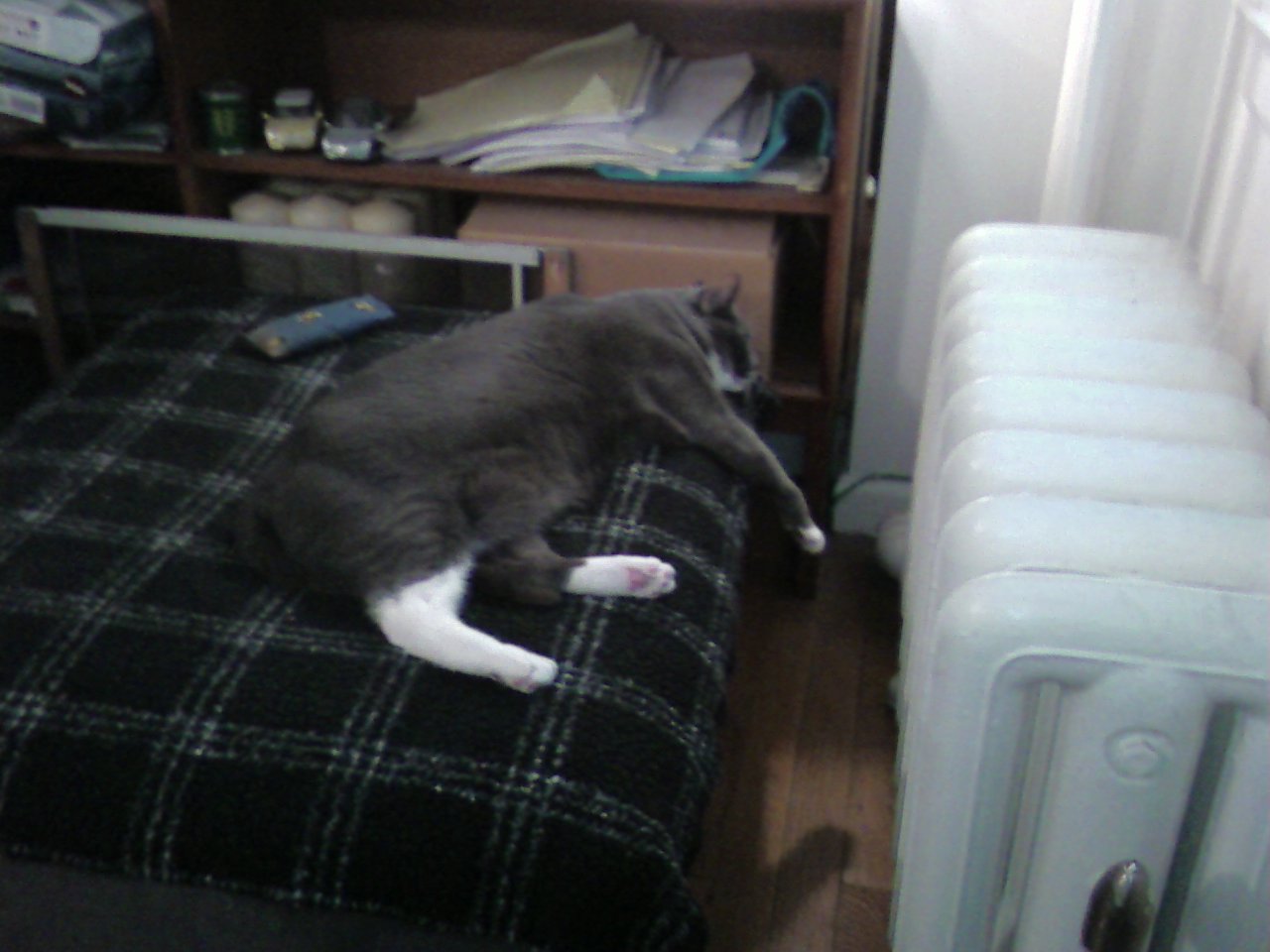 Giants fan Lili prepares for the kickoff, blissfully unaware that her hero is in serious trouble:
The Giants' dream season was thrown into turmoil Saturday when Super Bowl star Plaxico Burress accidentally shot himself in the leg at a Manhattan nightclub and linebacker Antonio Pierce tried to hide the gun, police sources said.

Burress is expected to be arrested on felony weapons charges in the coming days, while Pierce's attorney was in frantic discussions with cops last night to stave off criminal charges, police sources said.
NFL Today just said that, if convicted, Burress faces a mandatory three-and-one-half year sentence. That's what happens when you fuck with Michael Bloomberg. And, of course, his carry permit is only for Florida and expired last year anyway.