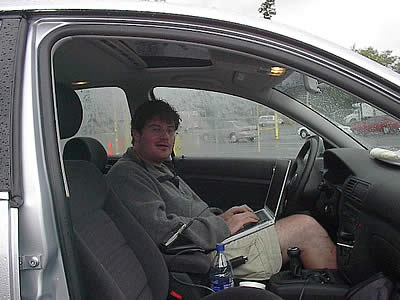 News that three-quarters of Loyal Bushies remain unemployed has given libtards everywhere a healthy and enjoyable dose of schadenfreude.  Paul Krugman thinks this might be a sign that the days of wingnut welfare are over:
As an economist, I'm supposed to believe in incentives; and the remarkable cohesiveness of conservatives has a lot to do with incentives.

Show some independence, and you'll face a lavishly financed primary challenge from the Club for Growth. Be a loyal soldier, and you will be taken care of — through what's commonly referred to as "wingnut welfare."
Remember when Scooter went to The Hudson Institute to be a "scholar"? - well, he was until he was convicted of multiple felonies and they disappeared him.