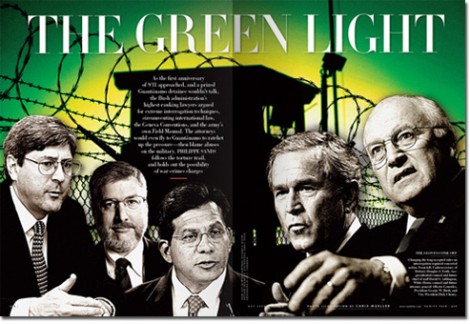 Eric Holder better get his ass in gear if he wants a crack at everyone's favorite war criminals:
MADRID, (AP) — A Spanish court has agreed to consider opening a criminal case against six former Bush administration officials, including former Attorney General Alberto Gonzales, over allegations they gave legal cover for torture at Guantanamo Bay, a lawyer in the case said Saturday.

Human rights lawyers brought the case before leading anti-terror judge Baltasar Garzon, who agreed to send it on to prosecutors to decide whether it had merit, Gonzalo Boye, one of the lawyers who brought the charges, told The Associated Press.
Gonzo can't get a job, so maybe he could do some jailhouse lawyering once he gets to The Hague.